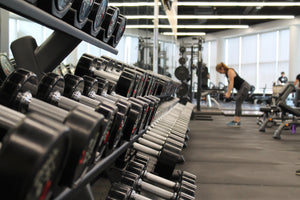 Fitting Exercise Into Your Routine Post Lockdown
Lockdown has had its many drawbacks, but it has also had its perks. One of them being more time to spend on working out. However, lockdown is easing just in time for summer, and its going to be a lot more difficult to squeeze in exercise alongside socialising, commuting to work and being out and about in the world once more. Here are our tips on how to fit working out into your post lockdown life.
Ease Yourself In
Now that UK gyms have reopened it is tempting to make up for lost time. However, if you do go full steam ahead and schedule back-to-back workouts, you'll likely burn out after a couple of weeks. Set realistic targets that are sustainable over the long term. It's also important to take rest days to allow your body time to recover.
You Don't Have To Go To The Gym To Workout
One of the key takeaways from lockdown has been the power of the home workout. There are so many great free resources online now from yoga classes to HIIT workouts, all available on Youtube. Visiting the gym can involve a lot of extra time spent getting ready, travelling there and back. So, save yourself that extra bit of time by working out from home, even if it's just on those really busy days.
Workout In The Morning
We tend to lose motivation towards the end of the day, especially when we're tired or have had a particularly hard day. So waking up slightly earlier and getting that workout done first thing is a great way to ensure exercise remains a part of your routine. Plus, it's a great way to set the tone for the day ahead.
Plan Your Week
Plan. Plan. Plan. How does the old saying go? If you fail to plan, you plan to fail. If exercising is a priority for you then make it a priority. Carve out the time in your schedule, even if it means sacrificing something else, like watching that extra episode of your favourite Netflix show.
Work Smart
Optimise your workouts. You don't have to spend hours working out at the gym, just make sure the time that you do spend working out has maximum effect. You should also factor in general activity. We'll be walking a lot more now, so make the most of it. For example, on your way to work in the morning you could get off the train a couple of stops before or park slightly further away to increase the distance of your walk. Even housework can be a great form of exercise.
Make It A Social Activity
Working out with friends is a great way to hold yourself accountable, move your body and socialise all in one! You can switch things up by trying a new class together or cycling to your destination!
---